Don't Let Bashir Get Away With Genocide
Nine years ago today…
The International Criminal Court (ICC) issued a second arrest warrant for President Omar al-Bashir of Sudan. He is wanted on 3 counts of genocide, 5 counts of crimes against humanity, and 2 counts of war crimes. Bashir is the first individual to be accused of genocide under the ICC jurisdiction and was the first head of state wanted by the ICC. He started his attack in Darfur in 2002. It still isn't over, and Bashir still hasn't faced trial for his crimes.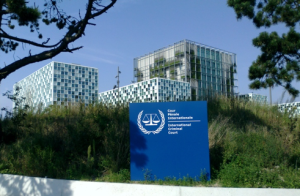 For more than 17 years, the Sudanese Government's military forces and their allied militia (the Janjaweed) have carried out systematic attacks against the Darfuri people based on their ethnicity. They have bombed villages, abducted civilians, looted private property, and used rape as a weapon of war against women and girls. As a result, over 4 million Darfuris have been affected and over 3 million have been forced to leave their villages and settle in displacement camps located in Sudan and Chad. These people remain in camps with limited access to humanitarian assistance, education, health care and food. Some try to escape through Libya and onward to Europe only to be kidnapped, tortured and ransomed – often by the Rapid Support Forces (RSF).
In 2016 the Government of Sudan used chemical weapons in Jabel Marra region of Darfur. According to an Amnesty International report, at least 32 chemical bombs were dropped on villages inhabited by civilians. As a result, 171 villages were destroyed and between 200 and 250 civilians died of exposure to these agents, most of them children. Many others developed life-threatening symptoms, including severe gastrointestinal conditions involving bloody vomiting and diarrhea, blistering and rashes on the skin, loss of vision, and respiratory problems.
To date the situation remains urgent, as the regime in Khartoum shows no signs of stopping their unrelenting attacks. In the last year alone, at least 45 villages were documented burned to the ground. Last month, 17 were killed when the RSF torched 100 homes. From December 2017 through January 2019, the United Nations-African Union joint peacekeeping mission for Darfur, UNAMID, reported 192 victims of sexual and gender-based violence. The Sudanese Government's targeting of Darfuri students studying at the University of Khartoum was highlighted when over 1000 students were forced to abandon university as a result of the mass and systematic abuse.
The recent massacre in Sudan on June 3rd underscores how much impunity for the crimes committed in Darfur could cost the people of Sudan.  When Bashir committed genocide in Darfur he didn't act alone. He used the RSF, then known as the Janjaweed, who were led by the current leaders: al-Burhan and Dagalo (Hemeti). Failing to hold al-Bashir and the other ICC indicted criminals accountable sends a strong message to the current military leaders in Sudan: that if they can maintain their grip on power, no matter how many people they kill, they will get away with without consequences.
Not only does the Government of Sudan allow for the direct killing of civilians, it uses starvation and the denial of medical treatment as weapons of war to kill more people. At the beginning of 2019, 5.7 million were in need of humanitarian aid. Between 2012-2018, there have been reports of cholera outbreaks. The government, however, prohibits medical institution from declaring it as such. Instead, "watery diarrhea" is reported. The symptoms of this "watery diarrhea" seem to be consistent with the symptoms of cholera. The UN has yet to declare an outbreak of cholera, instead reporting the government approved "watery diarrhea". This is just another example of the government causing unnecessary suffering in Sudan.
We call on the international community, particularly the member states of the United Nations Security Council (UNSC), to fulfill their obligation to hold al-Bashir accountable for his crimes instead of rewarding him with freedom.
We are extremely dismayed and disappointed that during the last 17 years justice has been denied to the people of Darfur. We are thankful that the ICC continues to investigate and bring charges against those involved in Darfur. The problem is that member states of the UNSC and the States Parties to the Rome Statute ignore their obligation to arrest Bashir, betraying the people of Darfur. While the ICC has no police to arrest the suspect, the Rome Statute obligates the States Parties to collaborate with the Court and uphold their decisions. States Parties should strive to provide the support needed to the court to bring criminals to face justice. The inaction by the States Parties and UNSC members allows President al-Bashir to escape trial and promotes impunity.
Despite being a wanted war criminal, some states attempted to improve relations with Sudan. In 2016, the European Union initiated a collaboration with Sudan in an attempt to curb the number of African refugees entering Europe. The EU paid the Sudanese Government which then paid the RSF to continue their genocide attacks in Darfur. What's more, the RSF engages in human trafficking across the borders with Chad and Libya under the guise of supporting the migrant agreement. In October of 2017, the United States lifted some sanctions on Sudan and was working toward normalization with Sudan despite Bashir being indicted by the ICC.
Instead of holding al Bashir and his co-conspirators accountable, the international community rewards them with freedom. Allowing criminals to go unpunished undermines the pursuit of justice for victims and accountability for perpetrators of the most heinous crimes. For years individuals argued against arresting Bashir, a head of state. Bashir is no longer a head of state and there has never been a better time to pursue justice for the long awaiting victims of genocide in Darfur.
Nine years of impunity is too long for the suffering victims in Darfur.
President al-Bashir has escaped accountability for his crimes for too long. Justice delayed is justice denied, and until the international community faces the reality of what is happening in Darfur, millions will continue to suffer at the hands of this man and his loyalists who are currently in power. Impunity for these serious crimes is a threat to universal human rights, which our leaders continue to preach but fail to uphold. In the face of genocide, the world declared Never Again. Why then, do we allow such acts to continue in Sudan again and again?
We believe that pursuing justice is not only necessary to punish Bashir and others for their past crimes, but to establish a basis of accountability to prevent future crimes. We at DWAG are committed and will continue to speak louder. We will make our voice heard in the fight to end genocide. We will continue to demand accountability as our moral mandate – will you join us?
To add your voice, join our campaign.
Sincerely,
Niemat Ahmadi
President, Darfur Women Action Group