News Update- Week of March 10th
Keep Your Eyes on Darfur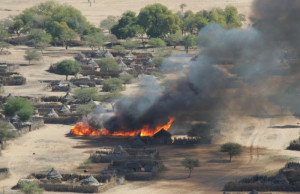 While the world's attention turned to the government of Sudan's violent response to the nationwide protests, massacres, brutal rapes and violent attacks on innocent people of Darfur have been going unnoticed. Those who have been displaced 15 years ago in Darfur are still facing systematic attacks and rape of civilians every day.
The same al-Bashir regime that orchestrated the genocide in Darfur is currently ordering brutality against peaceful protesters in Sudan. Your voices are urgently needed to expose al-Bashir's crimes in Darfur and across Sudan.  It takes only one action to contribute to ending genocide in Darfur and the unprecedented carnage across Sudan. If you can share this with 5-10 people in your network and ask them to do the same, you will make a difference.
With our collective effort we can make a difference.  We can end it.
Please also check our STAND with Sudan campaign and take one of the actions if you have not done so yet.
Like us on FB, Twitter and Instagram.
Thank you for your support.
Niemat Ahmadi