Would You Be A Voice for Darfur?
Would you be a voice for Darfur?
It has been eleven since the genocide began in Darfur and 7 years since the international criminal court issued the arrest warrant for Omer Al-Bashir for the world worse crimes – genocide, war crimes and crimes against. Unfortunately the situation for the people of Darfur remains shattering. Excessive force, death, displacement and brutal rape that is being used as the weapon of war has devastated the lives and the livelihood of the people of Darfur. With the focus shifted others crises from region of the Middle East to the corners of Ukraine where massive human rights violations are escalating. And yet, Darfur today inspite being the worse is no longer in the news while women and children are enduring unspeakable suffering amidst the toil in the world, it is a struggle to even bring awareness to the situations in which women and children are mercilessly murdered under oppressive governments and restrained media sets.
It is a privilege to live in a world in which the media is something one has a choice to, and yet, the choice in this world is all too often focused on the flashing dreams that we chase.
As shown by the Radio Dabanga, massive street protests have continued across the world in protests to the ongoing government restrictions and genocide in Darfur where human rights violations spill across the surfaces and into the deep crevices. Darfuri students have and still are being targeted, attacked and injured for the mere usage of demonstrations/protest to make their case against the escalating violence, rising subsidies and injustice in its their region.
For this reason, DWAG is striving to keep the attention on the forgotten plight, keeping hope for the suffering and reminding the world that in the face of genocide they can't turn a blind eye to slaughter. DWAG and its volunteers like myself are fighting to give a voice to those whose voices have been oppressed, appeal to its members as well as share knowledge of the ongoing crises in Darfur to help empower our members and supporters to begin to step forward to speak up, and bear witnesse to the horrors to do what they can to end the longstanding suffering in Darfur.
It's quite disappointing with several UN resolutions and instruments that demand that rape is not to be used as a tool of war and it's immediate recognized as a crime against humanity. Sadly, its being completely ignored in Darfur today. It's worth noting that women inspire being the most affected have begun to step out of the dark and into the stage of political reform and protest.
As a Bosnian woman who myself have understood the horrors of war, I have made a commitment to lift up the voices of Darfuri women and continue to shed lights to the plight of the uncounted numbers of men, women and children who have long cried for justice through the development of these blogs and news articles that we may show our readers to seek ways in which anyone can help and do their part in bringing awareness to Darfur and contribute to the end of its long-waged war that has spread far beyond simple conflict.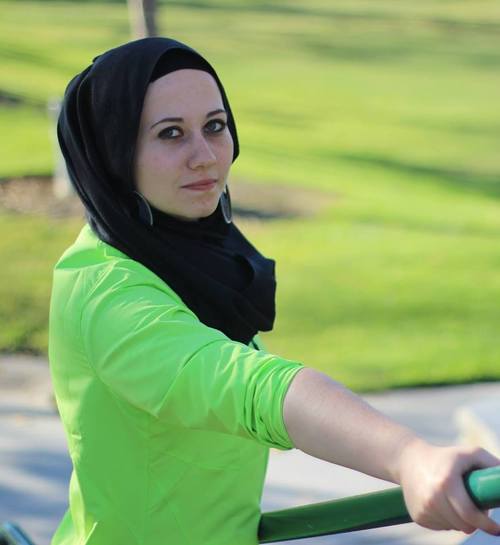 Genocide is genocide, whether it be in Bosnia, Darfur, Syria. And it is our job to see it. My name is Merima Tricic and I am a voice for Darfur.
About the Writer
Merima Tricic is a current student at the University of California, Los Angeles and studying political science, world culture, and Middle Eastern studies. She is currently pro-active on campus with creating events open to the public about Islam and the ways in which it empowers women. She also is a martial artist who competes at an international basis and has taken 3rd place in international competitions within the United States. She enjoys reading and pursuing new interests within social justice as well as presenting at undergraduate research conferences.