Speak Up for the Plight of the Genocide Affected Refugees in Sudan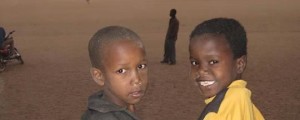 Today, June 20th, marks World Refugee Day. This is a time to commemorate the bravery and resilience of refugees all over the world and to recognize their plight. We, at the Darfur Women Action Group, wish to draw attention specifically to the struggles of Darfuri and Sudanese refugees whose suffering has gone on for far too long.
For over 16 years, the Government of Sudan has been perpetrating horrific and brutal attacks against civilians in Darfur. These systematic attacks include mass shootings, bombings and the burning of villages, restricting humanitarian aid access, and violations of human rights ultimately forcing those who survived out of their homes.
Government attacks are characterized by the utilization of rape as a weapon of war, leaving women and girls disproportionality impacted by violence. The majority of those who have been forced to flee remain unable to return home––There are currently an estimated three million people in refugee camps or in camps for internally displaced people (IDPs).
Nearly one million people have sought safety by crossing the border into neighboring countries––around 377,000 refugees reside in Chad alone. Socioeconomic instability in combination with the harsh climate of the Sahel region has left Chad inhospitable for refugees. In Chad, the lack of security and proper access to resources has created a competition for resources between host communities and refugees. These feuds only worsen the humanitarian crisis.
An uncounted, yet substantial, number of refugees have fled to Egypt, Jordan, the Central African Republic, Libya, South Sudan, Israel, Ghana, and Syria. These refugees, once dislocated, remain in vulnerable situations, living for years without physical protection and having limited or no recognition from the UNHCR. In many cases, host countries themselves are home to conflicts. The circumstances in the Central African Republic, South Sudan, Syria and Libya are subjecting Darfuri refugees to the same conditions that they previously escaped.
In some cases, refugees are repatriated––sent back to their origin––and forced to endure the very genocidal regime they fled from, a violation of human rights standards. In December of 2015, 700 Darfuri refugees were forced out of Jordan and sent back to Sudan. In September of 2016, 48 refugees were forcibly deported from Italy. Upon their arrival back home, the refugees were detained by the Sudanese Government and, in some cases, severely beaten. At the beginning of this month, around 187 refugees were deported from Chad back to Sudan.
Refugees continue to face unimaginable challenges and are still threatened by the malicious agenda of the Sudanese Government. Those in camps lack access to education, food, and humanitarian aid. There are children born into these camps and the lack of education, proper nutrition or health care is subjecting an entire generation to loss and uncertain future. The recent increase in violence disproportionately impacts refugees and IDPs in Sudan. The Sudanese Government has shown signs of wanting to dismantle IDP camps in Darfur. The government has denounced these camps as nothing more than hideouts for rebel groups and stressed that people are voluntarily leaving. The truth is that they are home to those seeking safety and refuge, and the government is trying to force them out. Many have nothing left to return to.
Many Sudanese, but especially refugees and IDPs, are almost entirely reliant on international aid for survival. A lack of livelihood options makes self-reliance nearly impossible. Further, an estimated 5.76 million people in Sudan are food insecure. This is a humanitarian disaster. As conflict intensifies, the need for humanitarian aid becomes direr, but the access to those who are most in need becomes increasingly restricted.
In 2017, the United States began taking steps to normalize relations with a genocidal regime. Last October, President Trump lifted certain US sanctions on Sudan, emboldening former President al-Bashir. The current Transitional Military Council is attempting to normalize relations with other governments in the region, despite continuously committing attacks against civilians – following in the footsteps of Bashir.
We show our support for Prosecutor Fatou Bensouda of the International Criminal Court, who will brief the United Nations about the situation in Darfur. We hope the state parties to the Rome Statute, and Sudan will abide by their mandated duty to ensure Bashir is swiftly delivered to The Hague.
We call on all of you to speak up for genocide survivors and demand that the United States prioritize the protection and life with dignity for those who have been unjustly forced out of their homes, at local and internationally.
We call on the United Nations and member states to the UN Security Council to provide adequate protection for Sudanese refugees' rights to safety and security in accordance with international humanitarian and human rights law.
We call on the United States to grant protection and exceptional admission for Sudanese genocide affected refugees and to provide more funding for UN agencies to provide Sudanese refugees with swift resettlement process and sufficient humanitarian support.
We call on the United States and the United Nations Security Council to press Sudan to end attacks on civilians and to establish an environment of accountability and protection so that the people of Sudan can live with peace and stability at home.
We envision a world in which genocide does not exist. We believe in the preservation of human rights, and the duty for states to hold those, like Bashir, who violate them accountable for their actions. We are currently bearing witness to a pivotal moment in the development of Sudan. We must stand on the right side of history. We must stand with Darfur; We must stand with Sudan.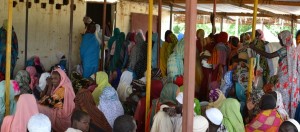 We equally urge DWAG supporters to speak up and demand protection, freedom, and justice for the long-suffering people of Darfur and Sudan at large.