Renown Italian Singer Tony Esposito and American pianist, composer, and painter Mark Kostabi, have taken an unprecedented initiative to mark International Human Rights Day in DC by organizing a charity concert and auction called Stars for Darfur.
On May 4th, Darfur Women Action Group, along with notable DC based organizations Italians in DC and Le DIVE, will be hosting Stars for Darfur. Stars is both a concert and an art auction that is designed to raise awareness of the crimes being committed against the Darfuri people. Darfur Woman Action Group and the organizers of Stars, Mark and Tony, hope to inspire activism and a sense of urgency for all attending through powerful artistic expression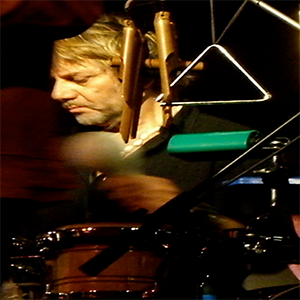 Tony Esposito
Tony Esposito is an Italian singer-songwriter and drummer who is best known for his Pop and Italo disco work. Esposito has been a musician since he was a teenager in Naples, Italy. He initially began playing percussions and has been active in the music scene since the early 1970s. Some of his first recordings were with artists like Don Cherry and Brian Auger. His first solo album was "Rosso Napoletano", which was released in 1975. Esposito went on to receive the Nastro d'argento Award for the soundtrack of Lina Wertmuller's film "Un complicato intrigo di donne vicoli e delitti" and has had a number of hit singles. His latest album was "Sentirai" which came out in 2011.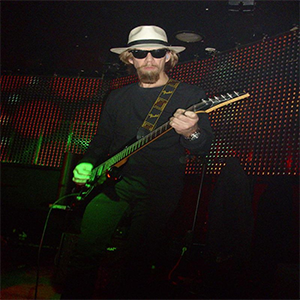 Paul Kostabi
Paul Kostabi is an American artist, musician, and music producer who has extensive experience in the music scene. Kostabi is most comfortable playing variations of rock'n roll and metal and has been in bands such as Youth Gone Mad, White Zombie, and Psychtica. He currently plays in the group Kostabeats with Tony Esposito and Walter Schreifels. Paul Kostabi is also a well know visual artist with works being displayed in museums across America and in Italy.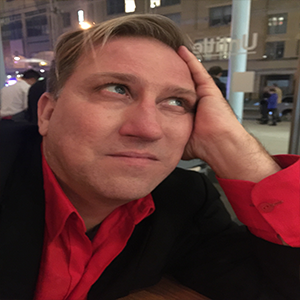 Mark Kostabi
A veritable renaissance man, Mark Kostabi is a prominent painter, sculptor and composer. Brother to musician Paul Kostabi, Mark became a notable figure in the 1980s New York City art scene. His work was notably defined by the use of faceless figures. The figures often were used to provide commentary on current political, social, and psychological issues. Kostabi's work has been featured in a number of notable museums across America and Europe. Kostabi has also released a number of albums such as "I Did It Steinway" and "Songs For Sumera". He has even produced his own television show called the "Kostabi Show"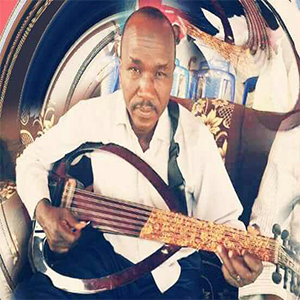 Ibrahim Sonata
Biographical information pending.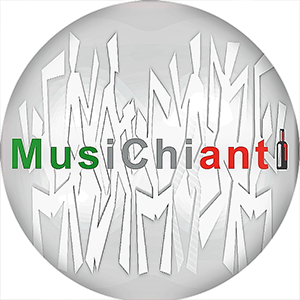 MusiChianti
Biographical information pending.
AN INCREDIBLY MOVING EXPERIENCE AWAITS
You can meet our amazing artists and help make a difference for the people of Darfur. Join us, along with fellow advocates, on May 4th in marking International Human Rights Day. Enjoy the activist music of Tony Esposito and company while also learning about the perspectives of those struggling against genocide.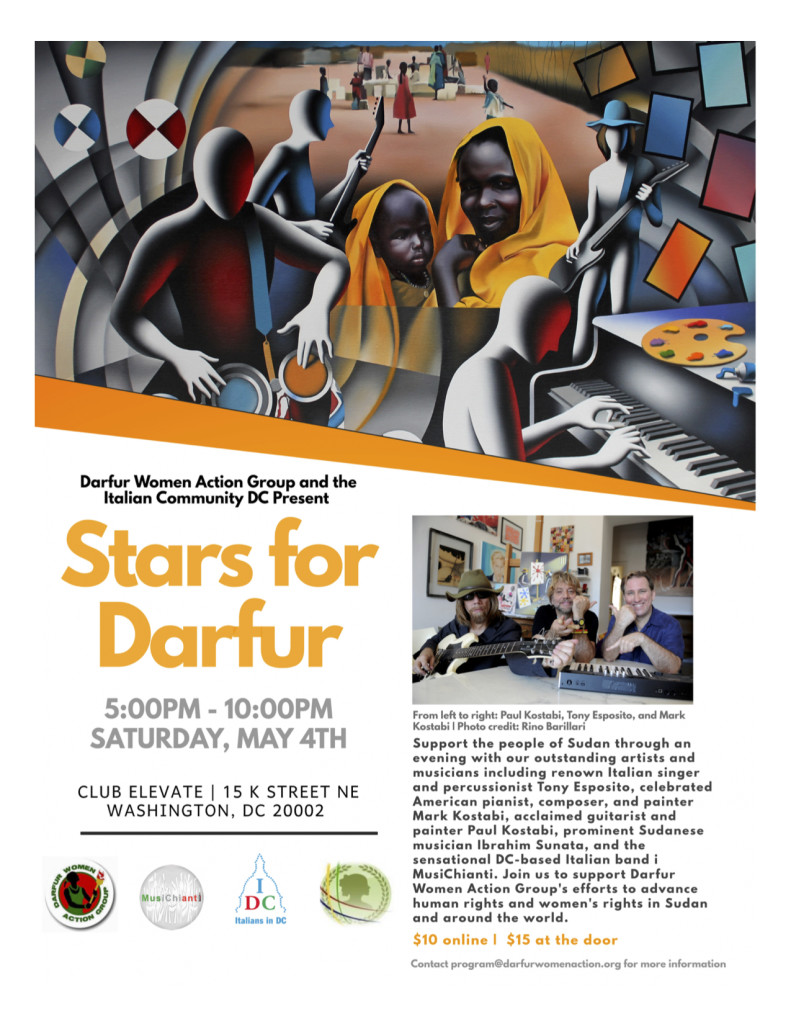 Our event begins at 5:00 PM and lasts till 10:00. Tickets are being sold below online for $10 and will be sold at the door for $15
Latest Headlines
November 21 - 2023
November 21 - 2023
+ Read More
Latest Headlines
November 21 - 2023
November 15 - 2023
+ Read More