Meet DWAG's Heroes of the Year – Emmanuel Ogebe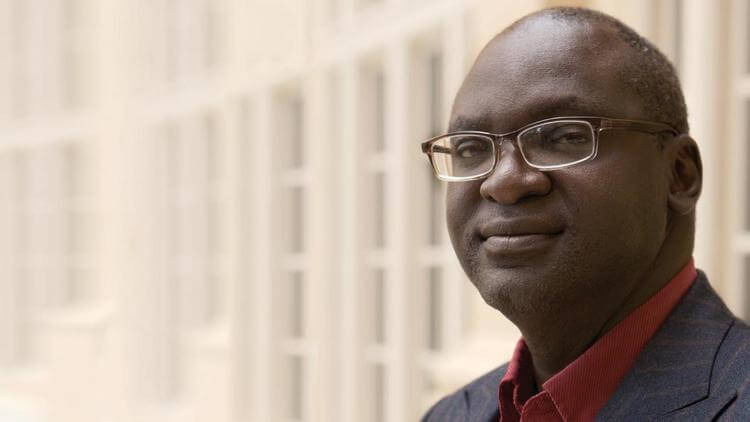 EMMANUEL OGEBE
Quite yet passionate and has a special ability to get his message across. A Nigerian born American lawyer with a deep sense of determination in his face.
Emmanuel has opened his home to the young Chibok high school girls who have been abducted by the notorious Boko Haram terrorist group operating in Nigeria.
He has advocated tirelessly for international communities and US support for the release of the abducted Chibok girls and has joined the Bring Our Girls Back campaign to bring attention to the horrific attack against young women in Nigeria.
Mr. Ogebe has not only spoken up for women but further opened his home for the rescued girls to come to the United States to be protected and has established the Education After Escape initiative to support the survivors of Boko Haram abduction to continue their education while being protected in the US.
We are honored to highlight Emmanuel's story as DWAG's hero of the year 2015.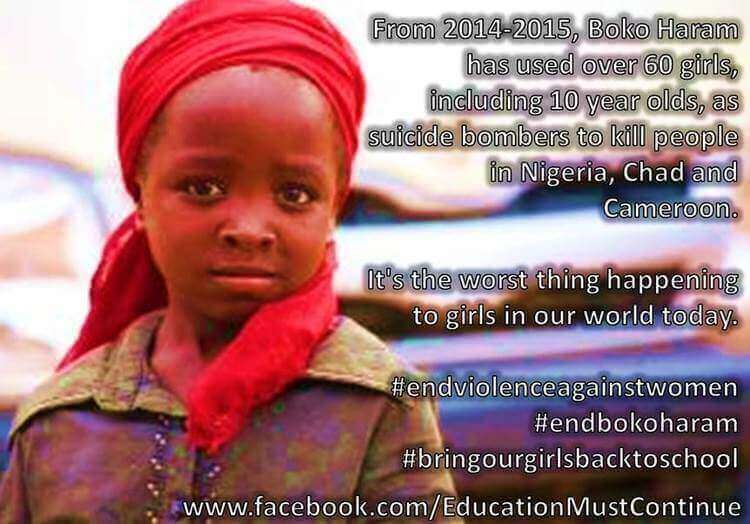 Read what Emmanuel has to say about women:
Why did you choose to fight for women's rights and to end violence against women in Nigeria or elsewhere?
Women are the live wire of humanity and the African woman in particular is the central engine of the family unit. Yet women don't get the protections and respect they deserve.
What is your organization doing – we are relocating and placing girl victims of Boko Haram back in safe schools
What is your message on this day and what you want others today to help women?
We want to draw attention to the outrageous use of girls as suicide bombers by Boko Haram terrorists and demand that the global community joins hands to exterminate Boko Haram immediately. We call on Muslim scholars to issue statements denouncing the killing of girls as martyrs of jihad.
Fox News Interview (http://www.fox5dc.com/news/pay-it-forward/56453781-story
MMANUEL OGEBE, ESQ
Mr. Emmanuel Ogebe is an international human rights lawyer specializing in Africa. He earned the singular distinction of being the youngest law graduate in his home country of Nigeria. Exiled to the US after becoming one of Nigeria's political detainees during the brutal years of military dictatorship under General Abacha, Mr. Ogebe has played a role in shaping US Congressional and foreign policy in Nigeria's quest for a stable democracy. In addition to testifying before the New York City council on the historic move to name a street after a slain Nigerian activist, he was first invited to testify on Nigeria before the US Congress in the 90s. Mr.Ogebe has been a guest speaker at university campuses across the US and on radio and TV programs around.
Mr. Ogebe has vast experience in managing, designing and implementing complex international programs and projects in Nigeria. For over a dozen years, he has worked in an environment reputed for hardship, poor infrastructure, political risk and corruption. His specialization in US-Nigeria affairs has positioned him strategically to relate to key players on both sides of the aisle and on both sides of the Atlantic. He was consulted by the Clinton Administration as well as the Bush Administration on their Presidential visits to Nigeria in 2000 and 2003 respectively. Mr. Ogebe's experience includes working on behalf of a US Government funding entity to identify and forge co-funding alliances with stakeholders on development projects under the bilateral trade, aid, and development promotion policies.
Mr. Ogebe is presently practicing as a Special Legal Consultant on Nigeria licensed by the Washington DC Bar in 2003. He holds the distinction of being the first specialist on Nigeria out of 100,000 lawyers admitted in the US capital. His consulting firm the US Nigeria Law Group is located in Washington DC.
He also doubles as Special Counsel for the Justice for Jos Project which has worked in the last 5 years to document, litigate and garner international attention to the horrific crimes against humanity targeting northern Nigeria's minority Christian population. He engages with the United Nations, The International Criminal Court, the EU and the US amongst others to advocate on behalf of the persecuted minorities. On November 13 2013, Mr Ogebe testified before the US Congress' Africa subcommittee and was credited by the chairman of being helpful to the US administration's policy reversal by designating Nigerian terror group Boko Haram a Foreign Terrorist Organization that day.
He is recipient of The US President's Bronze award for his volunteer work helping NGOs in northern Nigeria. His organization Education Must Continue Initiative is currently working to help the Chibok schoolgirls who were abducted by Boko Haram in April 2014. Ten Chibok schoolgirls are currently in US schools under this initiative and thousands of child victims of terror being taught in EMCI's IDP schools in Nigeria.
http://emcinitiative.org/ http://www.ibtimes.com/nigerias-education-crisis-boko-haram-targeting-schools-teachers-students-devastating-2177842
http://www.csmonitor.com/World/Africa/2015/1207/In-war-with-Boko-Haram-Nigerians-battle-to-keep-the-classroom-door-open