WOMEN EMPOWERMENT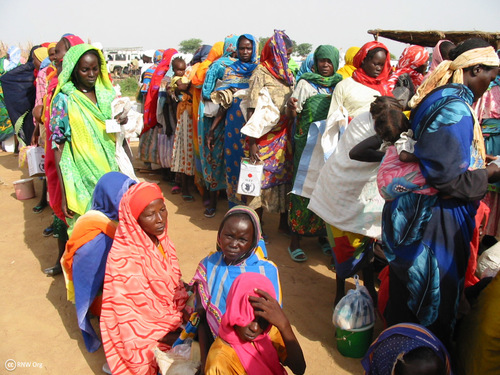 The genocide in Darfur has been particularly devastating to women. Women and young girls currently make up 80% of those who live in internally displaced and refugee camps. Moreover, the utilization of rape as a weapon of war has rendered innocent civilians into targets for government sponsored militias. While women continue to suffer the brunt of the war's consequences, they have been able to successfully assert themselves in finding solutions to the conflict's most heinous aspects.
In order to resolve the crisis in Darfur, we believe it is imperative to involve those who have been historically excluded from the decision making process. From economics to social affairs, women make up an integral part of Sudanese society, and it is therefore essential that they have the tools necessary to advance their interests. Without addressing the challenges women face, no society can feasibly sustain itself economically nor socially.
In addition to the struggle back home, Darfuri women in the diaspora also face a confluence of problems, specifically in integrating themselves in their new societies. DWAG's plan is thus to work with Darfuri women in the United States to overcome their challenges and equip them with the skills and means to lead dignified lives, while also encouraging women empowerment back home so that they too can have a say in the organization of their society. We further this end by supporting women NGOs both in the US and Sudan.