VIOLENCE AGAINST WOMEN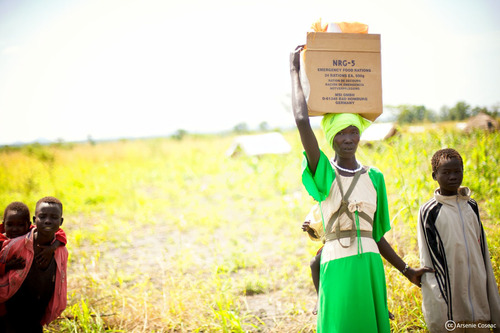 A multitude of armed conflicts around the world have featured the use of violence against women and specifically the utilization of rape as a weapon of war. Often overlooked as a spoil of armed conflict, mass rape has become an integral part of war strategies across several continents. In an interview given to the BBC, Gita Sahgal of Amnesty International explains how rape is often used in sectarian conflicts as a means for attackers to perpetuate social control over an ethnic group and quell restless minorities from lashing out. She goes on to say that ''…if one group wants to control another they often do it by impregnating women of the other community because they see it as a way of destroying the opposing community.'' Such attacks cause women and children to flee from their homes, which in turn leads to further fragmentation of ethnic communities. Victims face a host of emotional, physical and social problems as a result, ranging from an increased risk of HIV/AIDS to social ostracization.
Amnesty International is among the sundry civil society organizations that has accused the Janjaweed, a Khartoum backed militia operating in Darfur, of committing mass rape as a means of punishing and humiliating non-Arabs. Sexual violence has also taken place inside internally displaced persons camps, and has been compounded by a dearth of reporting by humanitarian agencies, further stiffening targeted actions to help victims medically, psychologically and socially.
The sheer scale of sexual violence taking place inside Darfur was infamously illustrated by the 2014 mass rape in the village of Tabit in North Darfur. An investigation by Humans Rights Watch (HRW) concluded that over 200 women and young girls were repeatedly raped by government sponsored forces over the course of two days, whom subsequently warned local civilians from reporting the atrocity to peacekeepers from the joint United Nations-African Union mission in Darfur, also known as UNAMID. This sort of systematic intimidation and organized sexual violence has ceased to abate and remains an intricate part of Khartoum's campaign of repression in Darfur.
Addressing one of the most heinous aspects of the genocide in Darfur remains a priority for DWAG. Our organization has consistently focused on speaking out about sexual violence against women in Darfur and the urgency with which such an issue needs to be dealt with.