GENOCIDE AND MASS ATROCITIES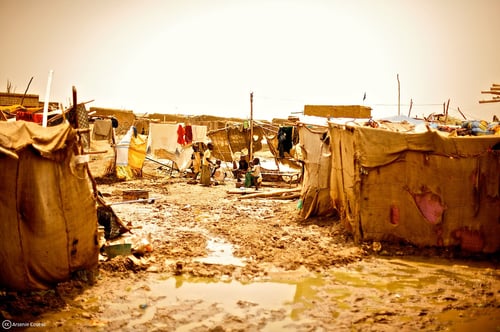 Genocide refers to the systematic and premeditated elimination of all or a significant part of an ethnic, religious or national group. Well known examples include the Holocaust, the Armenian Genocide, and more recently the Government of Sudan's campaign in Darfur. The enactment of a genocidal campaign is not limited to mass atrocities such as the indiscriminate murder of civilian populations, and can be perpetuated through forced deportation, starvation, incitement of violence and other less overt means. Starting with the Nuremberg Trials following World War II, genocide has been recognized by the international community as a crime against humanity and has been prosecuted as such by the International Criminal Court (ICC) since the Rome Statute came into force in 2002.
The conflict in Darfur was first notably termed genocide by then Secretary of State Colin Powell in 2003 during his testimony before the Senate Foreign Relations Committee, and has since been condemned as such by a multitude of governments and civil society organizations worldwide. International outcry over Khartoum's indiscriminate use of force in Darfur culminated in the ICC's 2008 indictment of Sudanese leader Omar al-Bashir, who was charged with 10 counts of war crimes, including 3 counts of genocide.
In spite of the prosecutor's charges, al-Bashir has been able to travel unhindered to multiple countries that are parties to the Rome Statute, which requires them to comply with ICC arrest warrants. Such disregard for international law not only undermines the legitimacy of the ICC and the international criminal justice system, but also sends a message to war criminals everywhere that they can commit genocide with impunity, putting millions of vulnerable civilians in war zones around the world at greater risk.
Darfur Women Action Group (DWAG) is determined to address the issue of genocide and the lack of accountability for war criminals like President al-Bashir. Along with our partners, DWAG has undertaken multiple initiatives to raise awareness about the issue as well as pressure governments who fail to live up to their legal obligations. Most recently, DWAG and other civil society organizations called out the Government of South Africa for failing to uphold its domestic and international legal obligations by letting the Sudanese President attend an African Union (AU) summit unhindered. Furthermore, DWAG has sponsored multiple events addressing the issue of genocide in the 21st century and continues to work directly with survivors of genocide through our Rapid Response Network.