Al-Bashir of Sudan and the Genocide Crimes
Former president of Sudan, Omar al-Bashir, and two other indictees, Abdelraheem Hussein and Ahmed Haroun, all of whom have been charged with genocide, war crimes, and crimes against humanity by the International Criminal Court (ICC), are in Sudanese custody. Two months ago, Prime Minister Abdallah Hamdok announced that the "government is fully prepared to co-operate with the ICC to facilitate access to those accused of war crimes and crimes against humanity."[1] The peace agreement initialed on August 31 between the Sudanese interim government and rebel groups also declared their joint commitment to fully cooperate with the ICC indictments. Mere collaboration with the ICC is not enough—the complex situation on the ground in Sudan and sensitive nature of these individuals' trials necessitate a full extradition to the Hague. No documented progress towards cooperation or extradition has taken place.
Elements of Sudan's own interim government and the international community agree that a full extradition to the Hague is in order. In February of this year, Mohammed Hassan al-Taishi, a member of Sudan's sovereign council, announced that those wanted by the ICC would be handed over.[2] Still, Prosecutor of the ICC Fatou Bensouda said in June 2020 in an official statement that "the Court has yet to receive official communication from the Government of Sudan relating to any agreements reached in respect of the Court's pending arrest warrants."[3] There is no indication that the Government of Sudan has formally contacted the ICC since.
The Sudanese domestic courts have only sentenced al-Bashir to a two year prison sentence for financial corruption. They have yet to appropriately address his more serious domestic charges, which focus on his role in the 1989 coup and his brutal repression of protests during his 20-year reign.[4] At the International Criminal Court, al-Bashir would face charges that include five counts of crimes against humanity, two counts of war crimes, and three counts of genocide.[5] When the ICC issued the arrest warrant for al-Bashir in 2009, he became the first and only sitting head of state wanted by the ICC. Under his regime, approximately 300,000 people were killed and 2.7 million people were forced to flee from their homes. He oversaw the murder, forcible transfer, direct attack, and rape of thousands of civilians. The ICC's charges hold al-Bashir accountable for the suffering he caused in Darfur.
It is crucial that al-Bashir answer for his crimes at the International Criminal Court. He must be held accountable for the atrocities that took place at his instruction. Darfur Women Action Group constantly called on the interim government to fulfill its legal obligation and arrange for a full extradition of al-Bashir and the other wanted criminals to the Hague. Recently both parties to the peace negotiations in Juba agreed to cooperate with the ICC and details of the criminals' transfer will be included in the final Sudan peace agreement to be signed October 3rd.  Sudan must follow through on this commitment and comply with the ICC indictments. Today, accountability for the crime of genocide must not be a negotiation. The people of Darfur deserve justice.
---
By: Kylie Henry
[1] https://www.voanews.com/africa/sudan-ready-cooperate-icc-over-darfur-pm-says
[2] https://www.npr.org/2020/02/12/805128901/ousted-leader-of-sudan-to-face-war-crimes-charges-in-the-hague
[3] https://www.icc-cpi.int/Pages/item.aspx?name=200610-otp-statement-darfur
[4] https://af.reuters.com/article/idAFKBN25S4WQ
[5] https://www.icc-cpi.int/darfur/albashir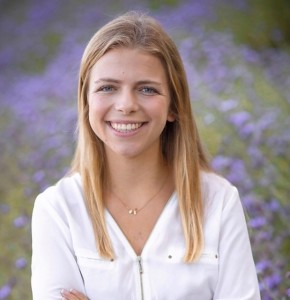 Bio: Kylie Henry is a junior at the George Washington University where she studies International Affairs with a minor in Economics. She hopes to pursue a career in international law after graduation. Kylie's passion for genocide prevention and punishment began when she read Ambassador Power's book, "A Problem From Hell." She is currently the Outreach intern for Darfur Women Action Group, where she works to support DWAG's mission to advocate for and empower genocide survivors.