A Special Call to Action: #GivingTuesday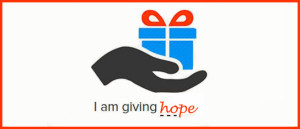 #GivingTuesday is a global day of giving that brings diverse organizations and communities around the world together to give back. Our team is pleased to invite you to take this opportunity to engage in something meaningful for you and others. Donate to Darfur Women Action Group (DWAG) and help us to make a difference in the lives of women and girls from Darfur. Help us to amplify their voices and give them hope.
Darfur Women Action Group will allocate your donation to a women rehabilitation center to be built in Darfur. The center will support and empower women who have been subjected to sexual violence and oppression. The goal is to enable these women to heal and give them the skills needed to reintegrate themselves into their communities, where they can inspire positive change.
We, therefore, wanted to reach out to you and ask for your support on this special day, and give you an opportunity to make a difference in other people's lives – those who have not been so fortunate. Please donate to Darfur Women Action Group and be a part of our fight against the long-standing genocide and attacks against women in Darfur and around the globe.
Follow our social media channels and join our #16Days campaign for more action opportunities
Thank you for your support,
Niemat Ahmadi
DWAG's President
& Darfur Women Action Group's Team