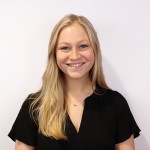 Leah Hollar
Program Associate
Leah graduated from the University of Wisconsin-Madison in 2020 with a Bachelor's Degree in Political Science (International Relations emphasis), a major in Global Education Studies and a minor in Gender and Women's Studies. While she was a student, Leah was a Political-Economic intern with the US Department of State at Embassy Lomé (Togo) and a Virtual Intern with AFRICOM at the US Department of Defense. Leah joined DWAG as a Development Intern in October 2020 and began as a Program Associate in March 2021 where she is now responsible for grant writing, fundraising efforts, and oversight of the team in Washington DC. Leah was drawn to DWAG because of its mission to give women survivors of sexual violence the platform they deserve to usher in sustainable peace throughout Sudan and end the genocide in Darfur.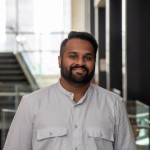 Rohith Rao
Communications Intern
Rohith is currently pursuing his M.A. in International Studies at Simon Fraser University in Vancouver, British Columbia. He also holds a B.A. in Journalism from Ball State University in Muncie, Indiana, where he worked as a journalist and editor at the university's student-run newspaper. At DWAG, he intends to build on his communications, journalistic, and media outreach skills when it comes to human rights-related advocacy. Rohith believes effective communication of international humanitarian issues is key to bringing change and he intends to pursue a career in the same.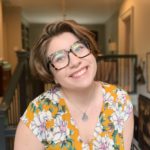 Natalie Jordan
Campaign & Movement Building Intern
Natalie is currently pursuing her undergraduate degree at the George Washington University in Washington, DC. As a rising junior at the Elliott School of International Affairs, she is majoring in International Affairs with a concentration in International Development, and minors in Anthropology and Geography. Her interest in the region, coupled with the organization's values, motivated Natalie to join the Darfur Women Action Group. Like DWAG, Natalie recognizes that the responsibility of advocates is to lift voices from governments silence. In the future, Natalie hopes to concentrate her developmental work in Eastern Africa, and is certain that the knowledge she will gain with DWAG will empower her even more to do so.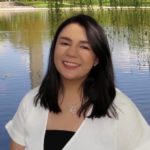 Ana Torres
Outreach & Partnership Building Intern
Ana is a recent graduate from the University of California, Berkeley. She majored in Political Science, with a specialization in International Relations, and minored in Human Rights. Her academic work, research, and extracurricular experiences focused on conflict and conflict management analysis, human rights, gender-based violence, rape as a weapon of war, Women, Peace and Security, and military institutions. Ana was inspired to join DWAG because of its commitment to empowering and amplifying the voices of the Darfur genocide survivors towards their inclusion to all levels of decision-making in order to promote sustainable peace and change in Sudan. As the Outreach and Partnership Building Intern, she attends a range of events to remain updated on policies and also coordinates online advocacy campaigns to enhance awareness of the situation in Darfur.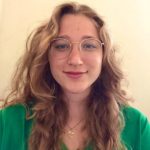 Johanna Crane
Policy Intern
Johanna is a rising junior in the School of Foreign Service at Georgetown University, graduating in 2023 with a B.S.F.S in International Political Economy. Her academic and professional experiences have been focused on the intersection of human rights, international relations, and trade policy. She was inspired by DWAG's commitment to empowering and advocating for  the victims of sexual violence and genocide. As the Policy Intern at DWAG, Johanna tracks all developments and news related to the UN, the ICC, and international law and human rights in Darfur to develop policy statements. After graduation, Johanna looks forward to pursuing a JD in human rights and engaging with international human rights cases throughout her career.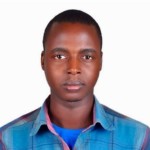 Jamal Alnour
DWAG Global Ambassador: Germany
About
Jamal Alnour taught English as a second language to non-native English speakers from 2009-2011. Alnour has worked as an interpreter for many years at numerous different organizations. 
Mr. Alnour has been working as a civil rights activist since 2014 and is also a politician. 
Education
Studied at Emperor International Academy: Diploma of teaching English as a second language, English communication literature grammar rules for international English Proficiency (2012).
Currently studying medicine at Studienkolleg Hannover University in Germany.
Skills
Speaks African languages (Fur), Arabic, English, and German.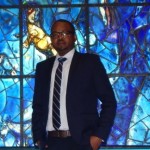 Elmuez Nur Eldeen
DWAG Global Ambassador: France
About
Elmuez Nur Eldeen currently resides in France where he hopes to obtain a degree in organizational management in order to work with an international organization and to contribute to the development and humanitarian issues around the globe.
Work Experience
Elmuez Nur Eldeen worked as a Project Coordinator at the United Nations Development Programme where he promoted the Rule of Law in Darfur working at the Kabkabiya Paralegals Center. Mr. Eldeen worked as the Executive Manager of the Human Rights Upgraded Association from 2012- 2014.
Mr. Elmuez Nur Eldeen is currently an Operations Officer at Le Relais. Le Relais re-purposes backpacks by providing underprivileged communities in Africa and France with used backpacks left by customers in exchange for a voucher for school supplies.
Skills 
Elmuez Nur Eldeen has six years of experience working with humanitarian organizations in conflict areas in Darfur, Sudan.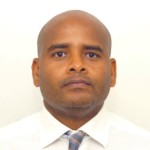 Mohamed Hamid
DWAG Global Ambassador: Italy
About
Dr. Mohamed Hamid is an international economist and an expert in trade economics, empirical and policy analysis of international trade, the economics of Brexit and developing countries particularly African Caribbean and Pacific countries (ACPs), and migration.
Education
Dr. Hamid is a PhD candidate at Sapienza University of Rome, Italy: Ph.D. Candidate in Economics and Finance. (2016 to December 2020).
Dr. Hamdi was a visiting fellow at the University of Sussex, Brighton, United Kingdom: Ph.D., (2018).
Dr. Hamid also holds a Master's Degree in Development Studies and International Cooperation, First-class honors with major in Development Economics and International Cooperation, Sapienza University of Rome, Rome, Italy: (2013 to 2015).
Sudan University of Science and Technology, Khartoum, Sudan: Bachelor of Science in Business Studies, Major areas: Accounting, Statistics, Economics, and Finance (1998 to 2002).
AL-Neelain University, Khartoum, Sudan: Bachelor of English Language (2000 to 2003).
Skills
Mohamed Hamid speaks Arabic as well as English.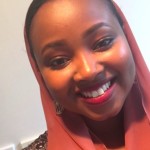 Saddia Mohamed
DWAG Global Ambassador: Australia
About
Saddia Mohamed has lots of experience working as a program coordinator working in community services organization dedicated to advocating for social justice. Saddia Mohamed currently works for The Asylum Seeker Resource Center, an asylum seeker support organization. The ASRC, based in Footscray, provides aid, justice, and empowerment programs to over 1000 asylum seekers living in community seeking refugee protection.
Education
Victoria University, Footscray Nicholson Campus: Diploma of Community Service Work (2017).
Victoria University: Footscray Park Campus: Bachelor of Criminal Justice (2019).
Skills
Saddia Mohamed speaks Arabic as well as English.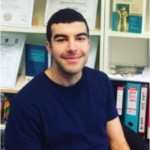 Kawaar Mahmoud
DWAG Global Ambassador: Belgium
About
Mahmoud's goal in life is to contribute to the golden age of international law where the goal is to transition from an international system that favors state sovereignty to one that favors human rights. 
Kawaar Mahmoud is a firm believer that one person can create a very small change that will contribute to a major movement that favors universal human rights.
Education
Kawaar Mahmoud is currently a third-year European and International student at the Institute of European Studies of the Vrije Universiteit van Brussel. 
Skills 
Kawaar Mahmoud is well versed on minority protection in terms of international law. Alaaeldin Abuelkhirat
DWAG Global Ambassador: United Kingdom Aadithya Ramesh
DWAG Global Ambassador: Singapore
About
Aadithya has a deep passion for social service and works tirelessly to change the world for the better. He believes every act of service goes a long way and follows this mantra himself.
Education
Aadithya is a high school student who hopes to pursue a degree in economics in the future.
Skills 
Aadithya has event management, fundraising and outreach skills. He has previously led multiple nationwide community projects that have impacted hundreds.