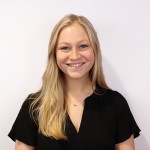 Leah Hollar
Development Intern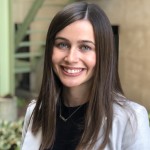 Caroline Kinsella
Policy Intern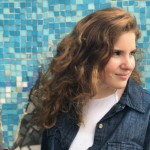 Shayna Kushner
Campaign and Movement Building Intern
Shayna is a Senior at Ursinus College this year and is set to graduate in May with an International Relations major. As the Campaign Coordinator and Movement Building intern, Shayna coordinates with the State Representatives from the 50/50 campaign and follows up with Global Ambassadors with their endeavors in anti-genocide advocacy work. At DWAG, Shayna has helped to plan campaigns such as Girls Empowerment Week and the annual Stars for Darfur event. In the future, she hopes to work at an NGO that focuses on humanitarian assistance for vulnerable refugees fleeing from war, armed conflicts, and political instability.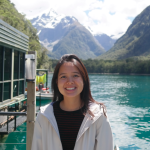 Natida Nivasnanda
Communications & Media Relations Intern
Natida is recent graduate of a B.S. in Advertising from the University of Illinois at Urbana-Champaign. She is most interested in global development and human rights. For the past few years, she has been primarily focusing on bridging and building her experience in advocacy and strategic communications within international relations and the global social sector. At DWAG, she manages advertising initiatives, supports our social media strategy, and leads media outreach. Natida hopes to pursue a graduate program in the near future to strengthen her skills in the interdisciplinary field of global development.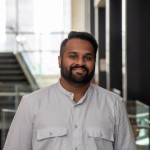 Rohith Rao
Communications Intern
Rohith is currently pursuing his M.A. in International Studies at Simon Fraser University in Vancouver, British Columbia. He also holds a B.A. in Journalism from Ball State University in Muncie, Indiana, where he worked as a journalist and editor at the university's student-run newspaper. At DWAG, he intends to build on his communications, journalistic, and media outreach skills when it comes to human rights-related advocacy. Rohith believes effective communication of international humanitarian issues is key to bringing change and he intends to pursue a career in the same.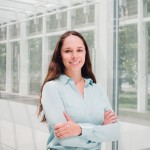 Claudia Malone
Marketing Intern
Claudia is a recent graduate from the University of North Carolina at Chapel Hill, where she received a B.A. in Sociology and Management. She is certified in content development by UC Berkeley Extension and has experience marketing abroad. She was motivated to join DWAG not only by its mission to protect and empower survivors of the Darfur genocide but also by its diverse and community-focused approach to the issues of violence and human rights abuse. Her focus is creating content and building a strategy that best amplifies DWAG's philosophies and projects.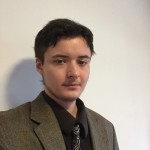 Orleana Peneff
Outreach & Partnership Building Intern
Orleana is a senior at Bryn Mawr College, graduating in Spring 2021 with a B.A. in Psychology. Their prior experience, centering in the criminal justice sphere, includes work in state and non-profit organizations in the Chicagoland area focused on governmental and legislative transparency, accountability, and the protection of underserved populations. With DWAG, Orleana facilitates the organization's interdisciplinary network of national and global partners who are committed to the mission of justice for the survivors of the Darfur genocide, and who participate in its vision of combating the ongoing and future occurence of crimes against humanity on the international stage.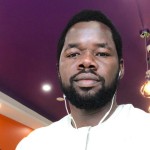 Francois Adam
DWAG Global Ambassador: Australia
About
Francois Adam worked as the primary health care coordinator in refugee camps in the East of Chad from 2007-2009. Adam provided clinical leadership in all aspects of the operations of the facility. 
Over the last few years, Adam has worked providing Emergency Medical Services to members of the community.
Education 
Bachelor of Paramedical Science
Skills
Francois Adam speaks Arabic, English, and French.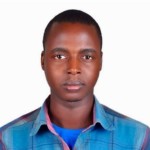 Jamal Alnour
DWAG Global Ambassador: Germany
About
Jamal Alnour taught English as a second language to non-native English speakers from 2009-2011. Alnour has worked as an interpreter for many years at numerous different organizations. 
Mr. Alnour has been working as a civil rights activist since 2014 and is also a politician. 
Education
Studied at Emperor International Academy: Diploma of teaching English as a second language, English communication literature grammar rules for international English Proficiency (2012).
Currently studying medicine at Studienkolleg Hannover University in Germany.
Skills
Speaks African languages (Fur), Arabic, English, and German.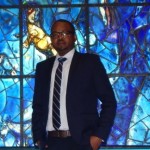 Elmuez Nur Eldeen
DWAG Global Ambassador: France
About
Elmuez Nur Eldeen currently resides in France where he hopes to obtain a degree in organizational management in order to work with an international organization and to contribute to the development and humanitarian issues around the globe.
Work Experience
Elmuez Nur Eldeen worked as a Project Coordinator at the United Nations Development Programme where he promoted the Rule of Law in Darfur working at the Kabkabiya Paralegals Center. Mr. Eldeen worked as the Executive Manager of the Human Rights Upgraded Association from 2012- 2014.
Mr. Elmuez Nur Eldeen is currently an Operations Officer at Le Relais. Le Relais re-purposes backpacks by providing underprivileged communities in Africa and France with used backpacks left by customers in exchange for a voucher for school supplies.
Skills 
Elmuez Nur Eldeen has six years of experience working with humanitarian organizations in conflict areas in Darfur, Sudan.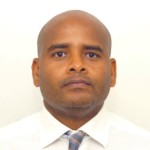 Mohamed Hamid
DWAG Global Ambassador: Italy
About
Dr. Mohamed Hamid is an international economist and an expert in trade economics, empirical and policy analysis of international trade, the economics of Brexit and developing countries particularly African Caribbean and Pacific countries (ACPs), and migration.
Education
Dr. Hamid is a PhD candidate at Sapienza University of Rome, Italy: Ph.D. Candidate in Economics and Finance. (2016 to December 2020).
Dr. Hamdi was a visiting fellow at the University of Sussex, Brighton, United Kingdom: Ph.D., (2018).
Dr. Hamid also holds a Master's Degree in Development Studies and International Cooperation, First-class honors with major in Development Economics and International Cooperation, Sapienza University of Rome, Rome, Italy: (2013 to 2015).
Sudan University of Science and Technology, Khartoum, Sudan: Bachelor of Science in Business Studies, Major areas: Accounting, Statistics, Economics, and Finance (1998 to 2002).
AL-Neelain University, Khartoum, Sudan: Bachelor of English Language (2000 to 2003).
Skills
Mohamed Hamid speaks Arabic as well as English.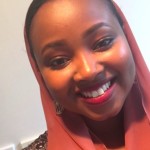 Saddia Mohamed
DWAG Global Ambassador: Australia
About
Saddia Mohamed has lots of experience working as a program coordinator working in community services organization dedicated to advocating for social justice. Saddia Mohamed currently works for The Asylum Seeker Resource Center, an asylum seeker support organization. The ASRC, based in Footscray, provides aid, justice, and empowerment programs to over 1000 asylum seekers living in community seeking refugee protection.
Education
Victoria University, Footscray Nicholson Campus: Diploma of Community Service Work (2017).
Victoria University: Footscray Park Campus: Bachelor of Criminal Justice (2019).
Skills
Saddia Mohamed speaks Arabic as well as English.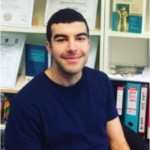 Kawaar Mahmoud
DWAG Global Ambassador: Belgium
About
Mahmoud's goal in life is to contribute to the golden age of international law where the goal is to transition from an international system that favors state sovereignty to one that favors human rights. 
Kawaar Mahmoud is a firm believer that one person can create a very small change that will contribute to a major movement that favors universal human rights.
Education
Kawaar Mahmoud is currently a third-year European and International student at the Institute of European Studies of the Vrije Universiteit van Brussel. 
Skills 
Kawaar Mahmoud is well versed on minority protection in terms of international law Alaaeldin Abuelkhirat
DWAG Global Ambassador: United Kingdom